THE CENTER FOR CONTEMPLATIVE PEDAGOGY
Kibbutzim College of Education Pioneering Program for Contemplative Pedagogy in Teachers Training Institution
?WHY CONTEMPLATIVE PEDAGOGY

?WHY CONTEMPLATIVE PEDAGOGY
"The times - they are changing", wrote and sang Bob Dylan in the 60s. Now, in the second decade of the twenty-first century these words are again ringing true – illuminating and demanding. The predominance of digital technology and virtual social networks, culture of consumerism and entertainment industry, decline of the humanities and rise of instrumental thinking, have created new forms of alienation: alienation from oneself (body and soul) as well as from Nature, community, and culture. Moreover, the obsession with absolute efficiency and acceleration of speed has maimed valuable human capacities such as meditative thinking, critical reflection, intimate and dialogical human relations, and aesthetic appreciation. Obesity and stress as well as addiction to pain killers and antidepressants have also become more prevalent than ever – harming the physical and mental well-being of young and old alike.
These phenomena, we believe, posit for persons in the education profession new goals and new challenges. The cultivation of cognitive capacities, cultural literacies, vocational proficiencies, and civic virtues seem to be utterly insufficient in the face of the above cultural ills and forms of alienation. A new element or approach should be introduced to prevent and cure these new growth inhibiting and health endangering phenomena.
In Kibbutzim College, the largest college of education in Israel, which is also known as a leading institute for progressive education, we believe that a sound and responsible professional move in the face of the "changing times" consists in the introduction of Contemplative Pedagogy into the main stream of education in general and of teachers training in particular. In consistency with our tradition, our approach is holistic and integrative: covering wide range of elements such as mindfulness (and other forms of meditation), Yoga, Tai Chi, philosophical dialogue, poetry reading, music, and spiritual education.
:THE LEADING STAFF
Dr. Lilach Naishtat-Bornstein
Dr. Lilach Naishtat Bornstein teaches literature, art and history in the Kibbutzim College, and the academic director of the center for Contemplative Pedagogy. Cuurently she is a visiting scholar in the Department of Comparative Literature, Harvard University (2019-2020). Her books: The Song of Songs and the Poetics of Romantic Fragment (Resling, 2019); Who's Afraid o Christabel? A story of a Reading Group (Gama and Hakibbutz Hameuchad press, 2017); Their Jew: Right and Wrong in Holocaust Testimonies (Hebrew University and MOFET press, 2016); S. T. Coleridge's Christabel (Even Hoshen, 2011); Contemplative Pedagogy in Training Teachers (co-edited with N. Bar-Yosef Paz), forthcoming in 2020. She directed a documentary film Between Home and Homeland: The Story of Karla Raveh (with H. P. Lubke. Lupro Films and Your story Group, 2012).
Recent Peer-Reviewed Journal Articles: "'I am their Jew': Karla Raveh's Testimony in Germany and Israel," History and Memory; "The Romantic Fragment as a Key to a New Reading of Shir ha-Shirim," Hebrew Studies 2020; "Kareen's Class of Torture: A case study of a student's personal writing," (with N. Dvir) Teaching and Teacher Education, 2019; "We have been aided, inspired, multiplied: Collaborative Writing in Literature and in Academy," Hachinuch Usvivo 41, 2019; "From Empathy to Critical Reflection: The Use of Testimonies in The Training of Holocaust Educators" (With E. Naveh), Journal of International Social Studies, 2018; "'The listener I chose to be shed new light on the testimony': Questioning the memory of the Holocaust through autoethnographic methodology," Gilui Daat 9, 2016, 15-44; "'You didn't get your Dad': Dan Pagis and the Autobiographical riddle," Hachinuch Usvivo, 2016.
Dr. Nirit Assaf-Reizel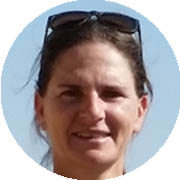 Head of the Science Department, the Faculty of Science Education at Kibbutzim College. I teach Biology, Ecology and Environmental Studies in the k-12 teacher-training program 
I was raised as a nature child, studied Biology and my research focused on cancer, developmental genetics and the ecology of spiders  
I have always loved hiking and being in Nature, as well as tour-guiding in Natural surroundings. Nowadays I apply and study contemplative pedagogy. My fields of research additionally include outdoor learning processes, specifically Forest Education
Dr. Netta Bar Yosef-Paz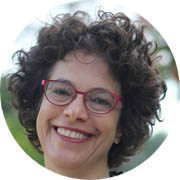 Dr. Netta Bar Yosef-Paz is the director of the Center for Contemplative Pedagogy at the Kibbutzim College of Education, Technology, and the Arts, where she also teaches Literature and Education. Her fields of research and teaching include an ecocritical approach to contemporary American and Hebrew fiction, whiteness studies, representations of filth in art and literature, and contemplative pedagogy. She holds a Ph.D. from the Department of Foreign Literatures and Linguistics, Ben-Gurion University of the Negev. She holds an M.A. degree in general and comparative literature and a B.A. in English and in Spanish & Latin American studies, both from the Hebrew University in Jerusalem.
Her most recent publications are "Hebrew Dystopias: From National Catastrophes to Ecological Disasters". Israel Studies Review, 33: 2, Autumn 2018: 66- 84. "Filthy 'Others' in 1990s Environmentalist Fiction: From Steinbeck to Boyle". Steinbeck Review, 14 (1), 2017: 39-51
Prof. Nimrod Aloni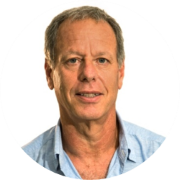 Professor Nimrod Aloni is a Senior lecturer in the area of Philosophy of Education at Kibbutzim College of Education, Tel Aviv. He is the head of "The Institute for Progressive Education" and holds "The UNESCO Chair in Humanistic Education". In The Jerusalem Center for Ethics he is the director of the division of Ethics and Education". Prof. Aloni has published books and articles mainly on Humanistic Education and Humanistic Ethics. In 1997 he established the Network of Humanist Schools and in the year 2000 formed a coalition of educators to provide decent and equal educational opportunities for the children of migrant workers and asylum seekers in Israel.
In 2004 he was awarded "Knight of Quality Government" by the Movement for Quality Government in Israel, and in 2005 he received the Municipality of Tel Aviv Education Prize for his contribution to educational research and practice.
Aloni did his doctorate studies at Teachers College – Columbia University (graduate 1987) with the late Maxine Greene (who also wrote the Preface to one of his books) and later served in many occasions as visiting scholar at this institute. He also was a visiting scholar at Concordia University (Montreal), Montclair State University (NJ), and most recently was a visiting professor at the Mandela Washington Fellowship for African Leadership at Wagner College (NY).
His recent  Books in English are:
Aloni, N. (1991). Beyond Nihilism: Nietzsche's Healing and Edifying Philosophy. Lanham: University Press of America, 206 pages.
Aloni, N. (2002). Enhancing Humanity: The Philosophical Foundations of Humanistic Education.  Dordrecht, Boston, London: Kluwer Academic Publishers, 230 pages. New paperback edition, by Springer press, March 2007.
Aloni, N. & Weintrob, L (Eds) (2017). Beyond Bystanders: Educational Leadership for a Humane Culture in a Globalizing Reality. Amsterdam: Sense Publishers.
* Research Group – The center nourishes a group of educators who perform active research of various contemplative practices in different fields.  
* Curricular courses in various programs (k-12) taught by the center's staff which interweave contemplative pedagogies into their syllabi. Those include courses in Science, Philosophy, Art, Language, Literature, student Evaluation and Sociology.
* Contemplative Workshops are held regularly for the College's Academic and Administrative Staff as well as for the Students. In 2018-2019 took place the workshops "Literature and Contemplation"; "Inspiration, Education and Ethics in the Sufi Way"; "MBSR : Mindfulness Based Stress Reduction" designed for pedagogical instructors; "Yoga and Art"'; and "Chi gung".
* The center's leading staff mentor Academic Staff who wish to implement contemplative pedagogies in their courses.
* "Quiet Time" is the title for morning guided sitting, walking or moving meditative elective meetings offered for staff and students who wish to start their day with introspection.